​
No matter what type of industrial setting you might be involved in, the motherboard is one of the critical pieces for all electronic components. A reliable and efficient motherboard is at the heart and soul of any functional system.
Different motherboards are designed to serve different needs, and you must understand these needs if you want your system to perform at its best. This blog post provides information on 6 types of industrial motherboards that are popular today, emphasizing their unique characteristics and capabilities so that you can decide which one will bring the most value to your application demands.
What is Industrial Motherboards
Industrial motherboards are a specialized form of computer boards that have been designed to meet the stringent requirements of the industrial environment. These boards provide additional features such as extreme temperature ranges, vibration resistance, and wide voltage tolerances, which make them suitable for more demanding industrial applications where conventional motherboards may not be an ideal solution.
Industrial motherboards are a special mainboard type used in various industrial production line equipment. Their purpose is to provide a reliable and efficient platform for storing and processing high-volume workflows. As such, industrial motherboards are engineered under stringent standards and reliability criteria to guarantee high performance. They feature high power requirements as well as unique features like precise timing, extended temperature ranges, or extra module slots. This makes them suitable for use in environments with rigorous requirements, such as aerospace, transportation, manufacturing, or medical industries.
6 types of industrial motherboards
Industrial motherboards take on a variety of forms and sizes to meet the needs of today's modern industry. There are six primary types, each offering features and capabilities in terms of expansion slots, data caching speeds, I/O connectivity, and even cost.
The ATX, industrial ATX, mini ITX, micro ATX, and Pico-ITX form factors are common among industrial motherboards. In contrast, NUC motherboards offer slightly higher performance at a corresponding price increase. Understanding the purpose and capabilities of each type of industrial motherboard is key to selecting the right one for your application.
ATX Motherboard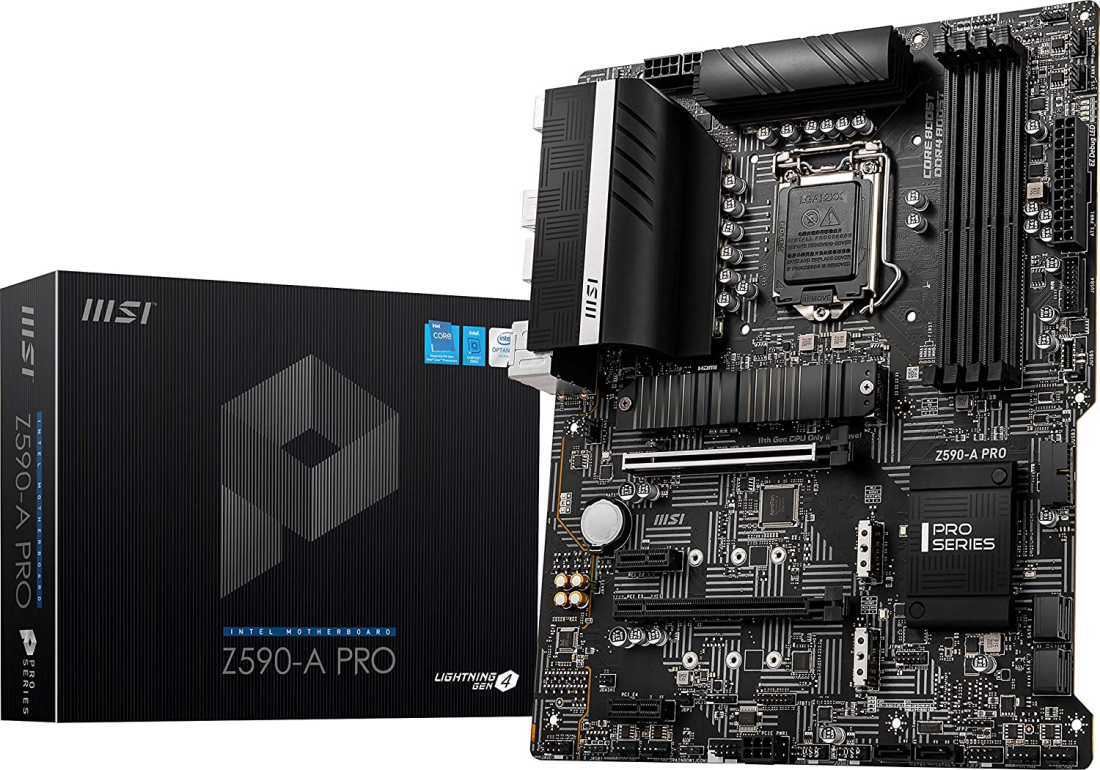 Definition and Features
An ATX motherboard is an important component of a computer system, providing the interface between various components in the system. It has features such as PCI Express and USB ports for connecting peripherals, RAM slots for expanding memory, and support for multiple hard drive connections.
Common Applications
These motherboards offer users excellent performance and compatibility with various components. Commonly used to build gaming PCs, HTPCs (Home Theatre PC), and other custom-built systems, ATX motherboards offer reliable performance that ensures users can get the most out of their hardware.
Pros and Cons
An ATX motherboard provides an important backbone for a computer system, allowing a wide range of components to be supported. Despite being one of the most popular and widely available motherboards on the market, it's important to understand that they come with distinct pros and cons.
On the plus side, they offer variety in terms of component and expansion slots and generally easier access to replaceable parts than competing models.
On the downside, they tend to be bigger and heavier than their alternatives, which can present difficulties when space is limited or when transporting a gaming rig long distance.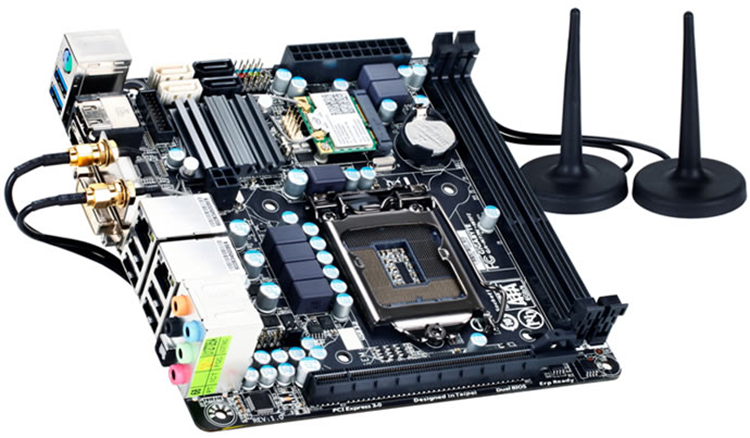 Definition and Features
A Mini-ITX motherboard, measuring only 17cm x 17cm, is a small form factor of a computer motherboard designed for compact computer systems. Mini-ITX motherboards provide the same features as larger ATX boards and have become popular due to their space-saving design. A motherboard is an ideal choice.
Common Applications
Standard features on a Mini-ITX mobo include desktop and mobile processors, support integrated graphics, and multiple I/O connectors. These small but powerful components are perfect for powering various devices such as media centers, kiosks, POS terminals, etc. For those looking to build their own computer efficiently and cost-effectively, the Mini-ITX
Pros and Cons
Mini-ITX motherboards have become increasingly popular with their small form factor, making them perfect for users with limited space. Although they take up less area than other boards, the downsides are that they are limited in expansion slot availability and often do not offer as many connectivity options.
On the other hand, this makes them more power-efficient and cost-effective, making it ideal for those on a tighter budget. Suppose you're looking for a reliable motherboard to build your system with. In that case, these options could be worth considering - as long as you don't require additional hardware or connections.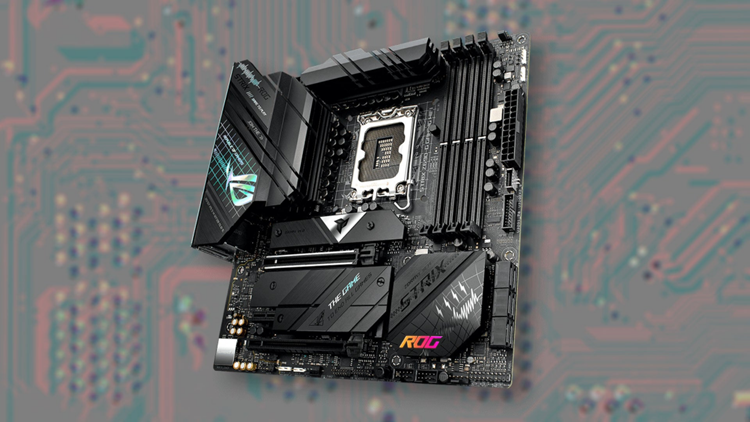 Definition and Features
The term "micro-ATX motherboard" refers to a type of computer motherboard that is smaller than standard ATX motherboards. It is designed to provide users with the same features and capabilities as traditional ATX motherboards while taking up less space. Micro-ATX motherboards typically support a range of processor technologies, memory slots, and PCIe slots, making them suitable for building low-power gaming PCs and workstations. They are also preferred by users looking to save on space when constructing multi-GPU rigs or those with compact cases that may not fit full-sized ATX boards.
Common Applications
It is typically used to build moderately sized systems, balancing processing power with size and cost constraints. As the name suggests, its small size allows it to fit on all traditional ATX cases, making it an ideal choice for upgrading existing systems while maintaining compatibility with other hardware components.
Pros and Cons
The main pro of using a micro-ATX motherboard is that it offers some of the best specs and features of modern motherboards while still taking up less space than other models, making them ideal for gaming rigs or media centers. One minor con may be that they are not always compatible with all CPU chipsets, so compatibility should be confirmed before purchase.  All in all, if you need high performance in a small package, a micro-ATX motherboard could be the perfect choice for you.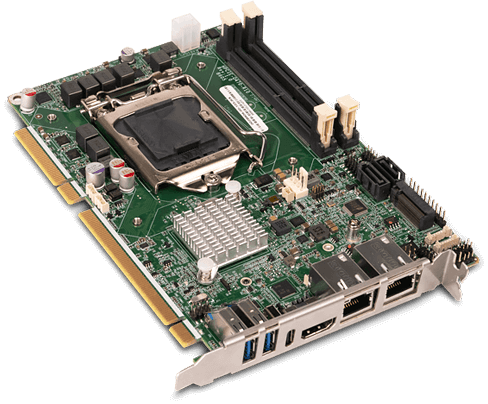 ​
Definition and Features
PICMG Motherboards are specialized computer circuit boards that support open-market specifications created by the PICMG (PCI Industrial Computer Manufacturers Group). These motherboards have various features, including an onboard serial port, expansive I/O interfaces, integrated reset circuits, and temperature sensors.
Common Applications
Commonly used in industrial applications, such as medical equipment and telecommunications systems, these motherboards are designed to combine various components within one platform for simpler installation and upgrade processes.
Their durable components provide reliable functionality with minimal maintenance over extended periods of time. Together with their cost-effective nature and high level of expandability, PIC MG Motherboards make them ideal for various deployment scenarios within industrial sectors.
Pros and cons
Advantages include an unmatched level of scalability, increased flexibility in selecting components, and compatibility with a wide range of programming languages. Additionally, PICMG motherboards have improved expandability compared to other solutions, which is highly desirable for those who require extensive data processing capabilities.
However, while they offer the immense processing power, such motherboard systems can be complicated to configure, resulting in higher costs associated with installation and maintenance. Therefore, it is critical that businesses carefully consider their needs before selecting a PICMG motherboard as the solution for their specific application requirements.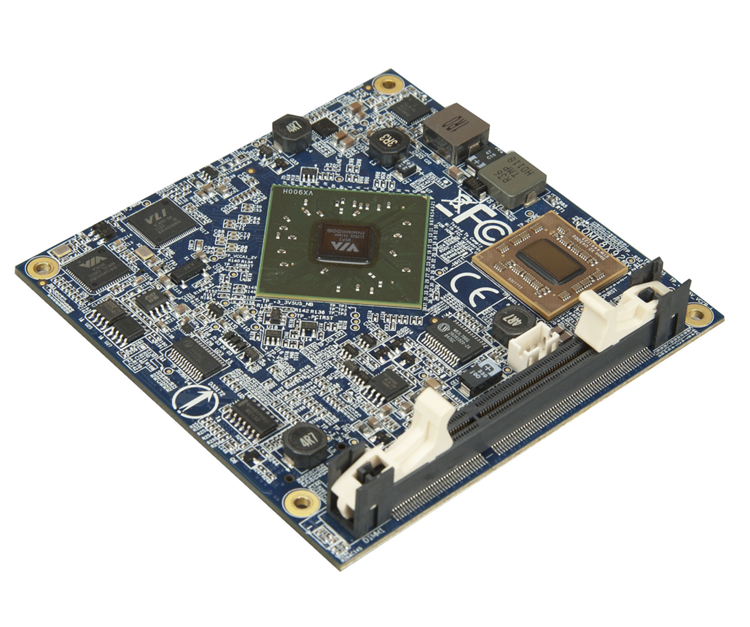 Definition and Features
COM Express motherboards are a unique form of embedded computing device which is specifically designed to be used with custom applications. This type of motherboard encompasses all the components that a build requires, including the processor, memory, and connectors, on a single circuit board.  While the main purpose of this type of motherboard is to provide a powerful processing solution in smaller form factors, there are many other benefits as well.  Specifically, they help reduce system size and cost while providing high levels of performance, characteristic data accessibility, and effective system update capabilities. 
Common Applications
Common uses for COM Express motherboards include automation applications such as control systems and automatic test equipment, connected video/audio surveillance systems, medical imaging systems, and military programs where size, power, and cost savings are essential.  With its combination of features and benefits, COM Express motherboards offer an unprecedented level of flexibility for any application.
Pros and cons
A COM Express motherboard is a powerful and versatile computing solution, offering users an efficient and cost-effective way to leverage the latest features available on their PC. Though some negatives are associated with its use, overall, these downsides are outweighed by the range of advantages it provides. These include improved computing power, lower operating costs, and the ability to tailor the hardware configuration to individual needs.
Additionally, its size makes it ideal for use in embedded device applications due to its small form factor. Despite being compact, COM Express motherboards still provide powerful performance options that allow users to reap all the benefits of today's technology.
Although there may be some drawbacks when opting for this type of motherboard over other form factors, its superior scalability and customization make it an excellent choice for many users.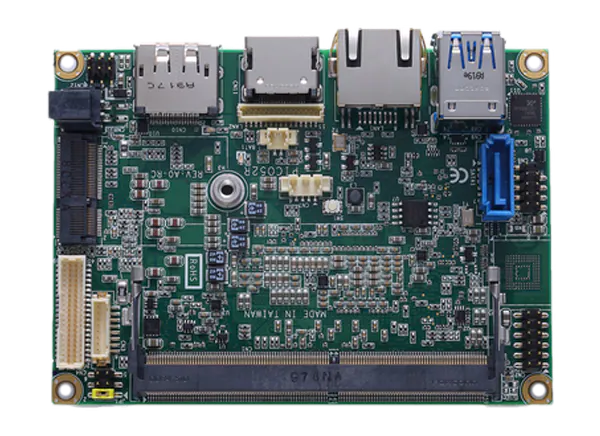 Definition and Features
The Pico-ITX Motherboard (H2) is a tiny yet powerful product; its 100 x 72mm frame offers impressive performance and features despite its small size. Designed for compatibility and flexibility, the Pico-ITX boasts advanced I/O capabilities, various mounting and pin header options, and integrated Wi-Fi and Bluetooth connectivity. 
Common Applications
Common uses for the Pico-ITX include media streaming devices, thin client computers, embedded systems in industrial automation or medical diagnostic machines, and more. With its compact design and vast array of features, the Pico-ITX proves that you don't need to sacrifice power to gain space savings.
Pros and Cons
The Pico-ITX Motherboard (H2) is a robust and powerful choice for anyone looking to build their own PC. It offers some advantages, such as being lightweight and energy efficient due to its small size.
However, a few drawbacks must be considered before you make your final decision. Its compatibility with graphics cards may be limited, given its size, and the system's noise level may be higher due to the lack of space for cooling systems.
Additionally, this particular model is more expensive than other board options in its class and can require more upgrades to optimize performance. All these factors should be taken into consideration when choosing the Pico-ITX Motherboard (H2).
Conclusion
​
Regarding industrial motherboards, six main types are available, each suited for particular applications. These include embedded ATX, Micro ATX, Mini ITX, industrial ATX, and the smaller nano ITX boards. Each type offers different levels of functionality and compatibility, including support for popular processors and RAM configurations. 
When making your choice of industrial motherboard, there are several factors you should consider, such as cost, automation level, reliability requirements, scalability demands, and any anticipated future considerations. You will also need to think about environmental conditions (such as temperature and humidity) that the board may need to operate in, as well as any additional I/O or system components you may require the board to support. Choosing the right motherboard is essential for ensuring the best performance of your application.
Selecting the right industrial motherboard for your specific needs is essential to ensuring the success of any project. An industrial motherboard's features must be tailored to fit its operations. This component is integral to any system's computing platform; its functions include energy efficiency, extended life expectancy, and compact design.  It is important to optimize these features to evaluate a board's specific operating environment, including environmental temperature, regulatory range voltage requirements, and I/O options.